A few weeks ago Butch Hartman and several voice actors were at ComicCon. Although official news is vague, the ComicCon panel confirmed there would be new episodes of Fairly OddParents, and a new character added to the cast.
Here is a video of some of the panel, which includes voice acting of several FOP characters including Vicky, Timmy Turner, Tootie, Denzel Crocker, Mr. Dinkleberg, Mr. Turner, Cosmo, Wanda, Poof, and several others along with some TUFF Puppy characters.
A clip of the new live action Christmas film was shown, but it is not available online and might not be for some time.
Finally, a poster: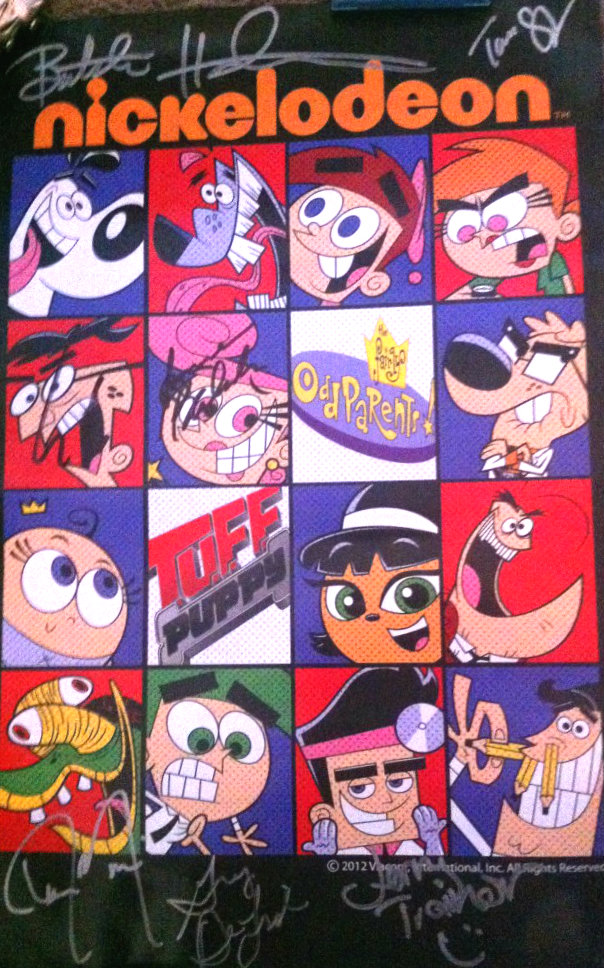 These don't seem to be available anywhere online however.
--

Lord Beckett

(msg) 01:41, July 24, 2012 (UTC)
Ad blocker interference detected!
Wikia is a free-to-use site that makes money from advertising. We have a modified experience for viewers using ad blockers

Wikia is not accessible if you've made further modifications. Remove the custom ad blocker rule(s) and the page will load as expected.