Hello, Odd people!
I've recently updated this Wiki's mainpage, and one of the changes was to add a Poll to it. Our first poll had the question "Which of these characters do you wish would appear in the show again?"
We've got 137 votes, and I must confess I didn't thought so many people would vote. Here are the top 3 characters you guys miss the most: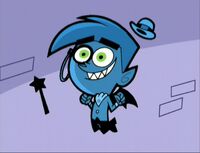 Our current poll is "How much did you enjoy 'A Fairly Odd Summer' ?"
Be sure to cast your vote!
Ad blocker interference detected!
Wikia is a free-to-use site that makes money from advertising. We have a modified experience for viewers using ad blockers

Wikia is not accessible if you've made further modifications. Remove the custom ad blocker rule(s) and the page will load as expected.