Titanium Toenail




Gender:
Male
Species:
Human
The Titanium Toenail is a toenail-themed supervillain that appears in the Crimson Chin comic books.
Character
The Titanium Toenail is a nemesis of the Crimson Chin. He has the power to shoot toenail clippings which can cut through metal.
Description
The Titanium Toenail wears a titanium-colored suit that resembles a toe. A large "
T
" resides on top of the toenail of this suit.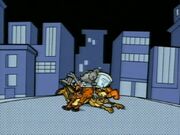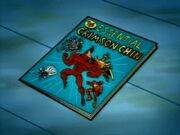 See also
Ad blocker interference detected!
Wikia is a free-to-use site that makes money from advertising. We have a modified experience for viewers using ad blockers

Wikia is not accessible if you've made further modifications. Remove the custom ad blocker rule(s) and the page will load as expected.