| | | | | |
| --- | --- | --- | --- | --- |
| Episodes | Cast & Crew | Songs | Merchandise | Forum |
Featured Article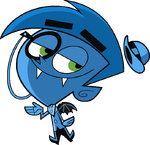 Anti-Cosmo is the Anti-Fairy counterpart of Cosmo. As all Anti-Fairies are to their Fairy counterparts, Anti-Cosmo is the complete opposite of Cosmo. While Cosmo is kind, caring, and amazingly dumb, but Anti-Cosmo is cruel, evil, possesses a genius-level intellect, and is a brilliant criminal mastermind. Also, apparently he is the leader of the Anti-Fairies, and after he is permanently freed from Jorgen Von Strangle's captivity, he and his race move to Anti-Fairy World where he rules over them from his castle. Like all Anti-Fairies, Anti-Cosmo's primary goal is causing bad luck among humans. He is married to Anti-Wanda, who is Wanda's Anti-Fairy, and together they had an Anti-Fairy baby together named Foop, who is Poof's equivalent.
See the full article by clicking here.

Recently Featured: Chindred Spirits ♦ Fairly OddPet ♦ FOP Movie ♦ Frenemy Mine ♦ Christmas Everyday! ♦ Kung Timmy ♦ more...
Headlines
Create blog post
Nickelodeon has scheduled new episodes for the new season of "The Fairly OddParents" this winter.

Here's a full list of every episode coming this winter:

-Friday 1/15 @ 7:30 p.m. "The Big Fairy Share Scare" Due to a loophole in the rules, Timmy must now share his fairies with a little girl named Chloe …

Read more >

Nickelodeon has scheduled lots of new episodes of "The Fairly OddParents" this Summer. There'll be four weeks of new episodes, leading up to the premiere of the all new live-action movie "A Fairly Odd Summer".

Here's a full list of every episode coming this Summer:

- Monday, 7/7 @ 3:00 p.m.
"Cosmonopoly/ H…


Read more >
See more >
Create blog post
Hello, Odd people!

It's beginning to look a lot like Christmas, so we have changed our Wiki for the occasion. We have new background, colors and special decoration in the home page. Don't forget to ta…

Read more >

Hello, Odd people!

I've recently updated this Wiki's mainpage, and one of the changes was to add a Poll to it. Our first poll had the question "Which of these characters do you wish would appear in the…

Read more >
See more >
"I hate everything! I hate cats, I hate this day. I'm going to bed... which I hate!"
—Wanda
Random Image
Poll
Who is the best villain representing their magical race?
We are also currently building communities in the following languages: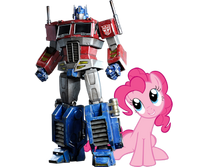 Ad blocker interference detected!
Wikia is a free-to-use site that makes money from advertising. We have a modified experience for viewers using ad blockers

Wikia is not accessible if you've made further modifications. Remove the custom ad blocker rule(s) and the page will load as expected.