Adam West Dies at 88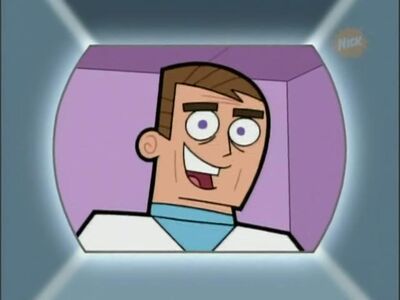 "Miss Dimmsdale"
"Adam West, star of the popular 1960's Batman show, starred as himself as well as alter-ego, Catman, starting with episode back in Season 4. "
Premiere date: January 31, 2003

(click image for more information)
| | | | | |
| --- | --- | --- | --- | --- |
| Episodes | Cast & Crew | Songs | Merchandise | Forum |
Featured Article
Denzel Crocker, or Mr. Crocker, is Timmy's delusional and insane teacher. His main mission in life is to capture a Fairy Godparent. During his youth in the 1970's he had Fairies of his own (Cosmo and Wanda), but after having lost them and having his memory erased he left himself an encrypted message to himself "Fairy Godparents are real" and since he swore he would capture a Fairy. During the 80's his obsession with Fairies led to his expulsion from Dimmsdale University for his insane crackpot theories. He lives with his mother in the room above her garage and it is filled with drawings of fairy godparents and has pictures of Cosmo and Wanda which he showed to his university which caused him to become a laughing stock. His deformities (such as his ears and his hunchbacked) were caused by Jorgen Von Strangle when he overused the memory eraser when Crocker had revealed his secret. Geraldine Waxelplax used to have a crush on him during his youth. He used to collect the Crimson Chin comic book when he was a kid. He loves giving his students Fs except for A.J.. He was born in 1962 and he is 46 years old.
See the full article by clicking here.


Recently Featured: Chindred Spirits ♦ Fairly OddPet ♦ FOP Movie ♦ Frenemy Mine ♦ Christmas Everyday! ♦ Kung Timmy ♦ more...
Headlines
Create blog post
Nickelodeon has scheduled new episodes for the new season of "The Fairly OddParents" this winter.

Here's a full list of every episode coming this winter:

-Friday 1/15 @ 7:30 p.m. "The Big Fairy Share Scare" Due to a loophole in the rules, Timmy must now share his fairies with a little girl named Chloe …

Read more >

Nickelodeon has scheduled lots of new episodes of "The Fairly OddParents" this Summer. There'll be four weeks of new episodes, leading up to the premiere of the all new live-action movie "A Fairly Odd Summer".

Here's a full list of every episode coming this Summer:

- Monday, 7/7 @ 3:00 p.m.
"Cosmonopoly/ H…


Read more >
See more >
Create blog post
Adam West, was an American Actor who played Batman in the hit 60's television series.

In Fairly Oddparents, he played himself, as well as his alter-ego, Catman, from Miss Dimmsdale up until 9 Lives!. …

Read more >

Hello, Odd people!

It's beginning to look a lot like Christmas, so we have changed our Wiki for the occasion. We have new background, colors and special decoration in the home page. Don't forget to ta…

Read more >
See more >
"Fee-fi-fo-fum, whose the girl who sucks her thumb? I AM! I AM!"
—Vicky
Random Image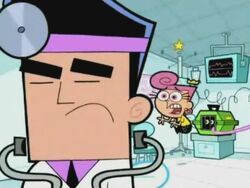 Poll
What is your favourite Catman/Adam West episode when he was voiced by Adam West?
We are also currently building communities in the following languages:
Ad blocker interference detected!
Wikia is a free-to-use site that makes money from advertising. We have a modified experience for viewers using ad blockers

Wikia is not accessible if you've made further modifications. Remove the custom ad blocker rule(s) and the page will load as expected.