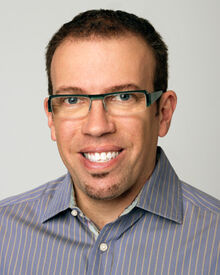 Stephen "Steve" Marmel (born December 17, 1964) is a writer and producer who has worked on many animated TV series, among which are The Fairly Odd Parents, I Am Weasel, Danny Phantom, Family Guy and Yin Yang Yo!. During his work on The Fairly Odd Parents he frequently co-wrote episodes with Butch Hartman. He also created the series Sonny With a Chance starring Demi Lovato, Tiffany Thornton, and Sterling Knight.
Credits
External links
Ad blocker interference detected!
Wikia is a free-to-use site that makes money from advertising. We have a modified experience for viewers using ad blockers

Wikia is not accessible if you've made further modifications. Remove the custom ad blocker rule(s) and the page will load as expected.