Ad blocker interference detected!
Wikia is a free-to-use site that makes money from advertising. We have a modified experience for viewers using ad blockers

Wikia is not accessible if you've made further modifications. Remove the custom ad blocker rule(s) and the page will load as expected.
Upcoming Episodes To Be Announced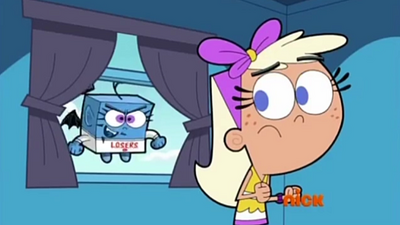 "Return of the L.O.S.E.R.S."
"Timmy's enemies learn that he is helpless without his fairies and try to destroy him while he is weak. "
Premiere dates TBA
| | | | | |
| --- | --- | --- | --- | --- |
| Episodes | Cast & Crew | Songs | Merchandise | Forum |
Featured Article
Wishology! is the twenty-fourth and final episode of Season 6 and the ninth Fairly OddParents movie. It is a television movie trilogy divided into 3 hour-long episodes: The Big Beginning, The Exciting Middle Part, and The Final Ending . The movie features spoofs of hit sci-fi/fantasy film trilogies, such as Harry Potter, Star Wars, The Lord of the Rings, and The Matrix. Gene Simmons and Paul Stanley, from the rock band KISS, are in the episode as themselves, and actor Brendan Fraser guest stars as Turbo Thunder. During the course of the three movies, Timmy Turner is revealed to be "The Chosen One" and must find three special wands hidden away on three different planets to defeat The Darkness, an ancient foe of the Fairies that is seeking out Timmy.
See the full article by clicking here.


Recently Featured: Chindred Spirits ♦ Fairly OddPet ♦ FOP Movie ♦ Frenemy Mine ♦ Christmas Everyday! ♦ Kung Timmy ♦ more...
Headlines
Create blog post
Nickelodeon has scheduled new episodes for the new season of "The Fairly OddParents" this winter.

Here's a full list of every episode coming this winter:

-Friday 1/15 @ 7:30 p.m. "The Big Fairy Share Scare" Due to a loophole in the rules, Timmy must now share his fairies with a little girl named Chloe …

Read more >

Nickelodeon has scheduled lots of new episodes of "The Fairly OddParents" this Summer. There'll be four weeks of new episodes, leading up to the premiere of the all new live-action movie "A Fairly Odd Summer".

Here's a full list of every episode coming this Summer:

- Monday, 7/7 @ 3:00 p.m.
"Cosmonopoly/ H…


Read more >
See more >
Create blog post
Hello, Odd people!

It's beginning to look a lot like Christmas, so we have changed our Wiki for the occasion. We have new background, colors and special decoration in the home page. Don't forget to ta…

Read more >

Hello, Odd people!

I've recently updated this Wiki's mainpage, and one of the changes was to add a Poll to it. Our first poll had the question "Which of these characters do you wish would appear in the…

Read more >
See more >
"She's totally cheating! I mean... [looks at skater lingo dictionary] ...cheating!"
—A.J.
Random Image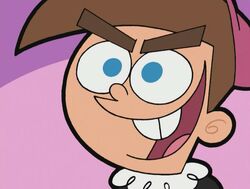 Poll
What was your favourite Sports themed Episode?