New Deviantart Group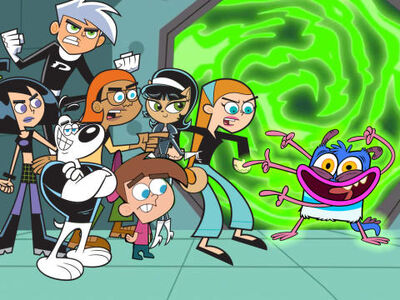 "Hartman-Hub"
"A new Deviantart group has been created in tandem with the wiki where art relating to all of Butch Hartman's works can be shared"


(Group and further details linked through the picture)
| | | | | |
| --- | --- | --- | --- | --- |
| Episodes | Cast & Crew | Songs | Merchandise | Forum |
Featured Article
"The Big Superhero Wish!" is the twelfth episode of Season 4. Angry at the fact that normal citizens could have saved him from harm several times, Timmy Turner wishes for the world to be like a Crimson Chin comic book, with everyone becoming superheroes. Unfortunately for Timmy, this turns his daily villains, Vicky, Mr. Crocker, and Francis, into supervillains, and Timmy must team up with his new super-powered classmates to stop them. Unbeknown to Timmy however, the Nega Chin is onto his fairies and wants to capture the "reality-bending super dogs". With the help of Timmy's enemies turned supervillains, Nega Chin tricks Timmy into wishing only the superheroes' powers away, leaving the Nega Chin free reign over the powerless Chin and comic book Dimmsdale. Only with the help of the ordinary citizens that had failed him earlier can Timmy hope to overcome his superpowered adversaries.
See the full article by clicking here.

Recently Featured: Chindred Spirits ♦ Fairly OddPet ♦ FOP Movie ♦ Frenemy Mine ♦ Christmas Everyday! ♦ Kung Timmy ♦ more...
Headlines
Create blog post
Nickelodeon has scheduled new episodes for the new season of "The Fairly OddParents" this winter.

Here's a full list of every episode coming this winter:

-Friday 1/15 @ 7:30 p.m. "The Big Fairy Share Scare" Due to a loophole in the rules, Timmy must now share his fairies with a little girl named Chloe …

Read more >

Nickelodeon has scheduled lots of new episodes of "The Fairly OddParents" this Summer. There'll be four weeks of new episodes, leading up to the premiere of the all new live-action movie "A Fairly Odd Summer".

Here's a full list of every episode coming this Summer:

- Monday, 7/7 @ 3:00 p.m.
"Cosmonopoly/ H…


Read more >
See more >
Create blog post
Adam West, was an American Actor who played Batman in the hit 60's television series.

In Fairly Oddparents, he played himself, as well as his alter-ego, Catman, from Miss Dimmsdale up until 9 Lives!. …

Read more >

Hello, Odd people!

It's beginning to look a lot like Christmas, so we have changed our Wiki for the occasion. We have new background, colors and special decoration in the home page. Don't forget to ta…

Read more >
See more >
"Nooo! Don't go to the Dinklebergs'! Please! Their childlessness will be our downfall!"
—Mr. Turner
Random Image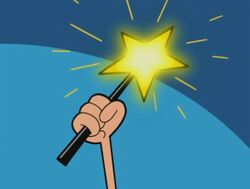 Poll
What is your favourite Catman/Adam West episode when he was voiced by Adam West?
Community Discord
If you see this, your JavaScript might be disabled or DiscordIntegrator plugin isn't working. If the latter, please contact a wiki administrator.
We are also currently building communities in the following languages: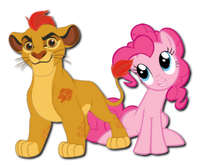 Ad blocker interference detected!
Wikia is a free-to-use site that makes money from advertising. We have a modified experience for viewers using ad blockers

Wikia is not accessible if you've made further modifications. Remove the custom ad blocker rule(s) and the page will load as expected.