Upcoming Episodes To Be Announced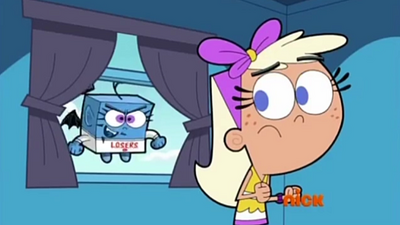 "Return of the L.O.S.E.R.S."
"Timmy's enemies learn that he is helpless without his fairies and try to destroy him while he is weak. "
Premiere dates TBA
| | | | | |
| --- | --- | --- | --- | --- |
| Episodes | Cast & Crew | Songs | Merchandise | Forum |
Featured Article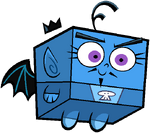 Foop is the Anti-double of Poof and the son of Anti-Cosmo and Anti-Wanda. He is supposedly the first Anti-Fairy baby born in thousands of years. Since every Fairy must have an Anti-Fairy counterpart, Poof's Anti-Fairy was born to Anti-Wanda and Anti-Cosmo, with the former giving birth since in Anti-Fairy Pregnancy females do so, as opposed to males giving birth in Fairy Pregnancy. Because Poof is so nice and attracts so much positive attention, Foop is evil and is extremely jealous of his counterpart. Foop wants nothing but to destroy Poof, and he cares not for anyone who gets in his way including his fellow Anti-Fairies. Unlike Poof, who causes bad things to happen when he cries, Foop causes good things to happen. Foop is the only know anti-fairy for not having its name starting with anti.
See the full article by clicking here.

Recently Featured: Chindred Spirits ♦ Fairly OddPet ♦ FOP Movie ♦ Frenemy Mine ♦ Christmas Everyday! ♦ Kung Timmy ♦ more...
Headlines
Create blog post
Nickelodeon has scheduled new episodes for the new season of "The Fairly OddParents" this winter.

Here's a full list of every episode coming this winter:

-Friday 1/15 @ 7:30 p.m. "The Big Fairy Share Scare" Due to a loophole in the rules, Timmy must now share his fairies with a little girl named Chloe …

Read more >

Nickelodeon has scheduled lots of new episodes of "The Fairly OddParents" this Summer. There'll be four weeks of new episodes, leading up to the premiere of the all new live-action movie "A Fairly Odd Summer".

Here's a full list of every episode coming this Summer:

- Monday, 7/7 @ 3:00 p.m.
"Cosmonopoly/ H…


Read more >
See more >
Create blog post
Hello, Odd people!

It's beginning to look a lot like Christmas, so we have changed our Wiki for the occasion. We have new background, colors and special decoration in the home page. Don't forget to ta…

Read more >

Hello, Odd people!

I've recently updated this Wiki's mainpage, and one of the changes was to add a Poll to it. Our first poll had the question "Which of these characters do you wish would appear in the…

Read more >
See more >
"Timmy Turner! This is the last birthday party you and your fairies will ever have together! By the way, happy birthday."
—Jorgen Von Strangle
Random Image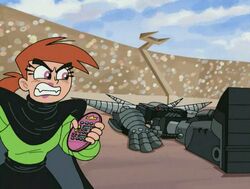 Poll
What was your favourite Sports themed Episode?
Ad blocker interference detected!
Wikia is a free-to-use site that makes money from advertising. We have a modified experience for viewers using ad blockers

Wikia is not accessible if you've made further modifications. Remove the custom ad blocker rule(s) and the page will load as expected.