This is a list of parodies in The Fairly OddParents.
Season 0 (Oh Yeah! Cartoons)
Magic 9-Ball - Magic 8-Ball
Gushey's Chocolate - Hershey's Chocolate
Season 1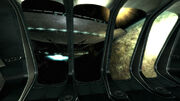 *Mother-ship - Justice League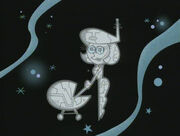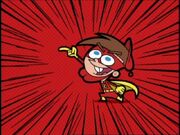 Cleft the Boy Chin Wonder - Robin the Boy Wonder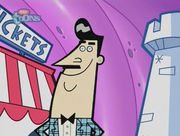 Season 2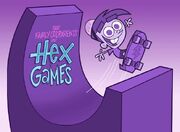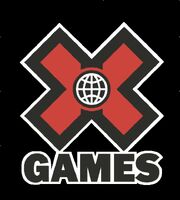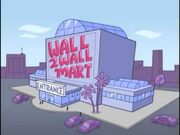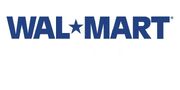 Wall 2 Wall Mart - Walmart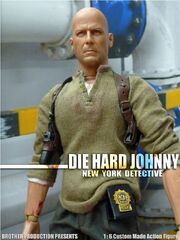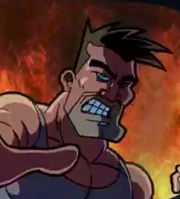 Ryan McCain - Detective John McClane
Academic Brain-a-Thon - Battle of the Brains
Chester-Os - Cheerios
Chester's Baseball Senses - Spiderman's Spidey Senses
Bankees - New York Yankees
Title - The Man Who Would Be King
Death Combat - Mortal Kombat
Season 3
Sylvester Calzone - Sylvester Stallone
Season 4
Same Title Of The Episode - Truth or Consequences
power pals - justice friends
super sam - superman
dark mark - batman
joan jet - wonder woman
wet willie - aquaman
matter muncher lad - matter eater lad
bouncing boil - bouncing boy
the sonic youth - banishee
professor A. J. - professor xavier
wonder gal - wonder woman
hawk gal - hawkgirl
Bull-E - Wall-E and Rhino from spiderman
The baby shredder - wolverine
Dr. croctopus - Dr. octopus
Season 5
Youdoo Doll - Voodoo Doll
All My Biceps - All My Children
Blonda - Susan Lucci
Fairy Hart - Mary Hart
Bob Glimmer - Bob Goen
Zappy Award - Emmy Award
Fairywood - Hollywood
Fairytainment Tonite - Entertainment Tonight
Leave It To Binky - Leave It To Beaver
Simon Sparklefield - Simon Cowell
Ad blocker interference detected!
Wikia is a free-to-use site that makes money from advertising. We have a modified experience for viewers using ad blockers

Wikia is not accessible if you've made further modifications. Remove the custom ad blocker rule(s) and the page will load as expected.