Home
Talk

14
6,161pages on
this wiki
| | | | | |
| --- | --- | --- | --- | --- |
| Episodes | Cast & Crew | Songs | Merchandise | Forum |
Featured Article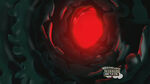 The Darkness is the main antagonist of Wishology, and its true intentions remain enigmatic until The Final Ending. Its sole purpose is to alleviate its lonely existence by making friends, but every planet it visits, such as Fairy World and Wonder World, has inhabitants panicked by its presence, and they blast the Darkness back into space. This ancient being has existed for tens of thousands of years. It was first encountered by the Ancient Fairy Warriors, whom did battled with it long before they became Fairy Godparents. From the Darkness came the Eliminators, who attacked the fairies in large numbers. Only when the fairies combined their powers to neutralize the Darkness by using its natural enemy, light, did they manage to stop the Darkness completely. The Fairy Council sent the most powerful fairies into the void of space to keep the Darkness in check should it ever return, and these fairies took the appearance of stars in the sky. The fairies then left behind a three powerful wands that could only be wielded by a Chosen One, and etched this prophecy on the walls of a cave in Fairy World.
See the full article by clicking here.

Recently Featured: Chindred Spirits ♦ Fairly OddPet ♦ FOP Movie ♦ Frenemy Mine ♦ Christmas Everyday! ♦ Kung Timmy ♦ more...
Headlines
Create blog post
Nickelodeon has scheduled lots of new episodes of "The Fairly OddParents" this Summer. There'll be four weeks of new episodes, leading up to the premiere of the all new live-action movie "A Fairly Odd Summer".

Here's a full list of every episode coming this Summer:

- Monday, 7/7 @ 3:00 p.m.
"Cosmonopoly/ H…


Read more >

Nickelodeon is getting in the holiday spirit with its upcoming movie "A Fairly Odd Christmas"', set to premiere Friday, Nov. 29 at 7/6c, TVGuide.com can reveal exclusively.

The movie follows the latest adventures of Timmy Turner (Drake Bell) and his childhood friend Tootie (Daniella Monet), who travel a…

Read more >
See more >
Create blog post
Hello, Odd people!

I've recently updated this Wiki's mainpage, and one of the changes was to add a Poll to it. Our first poll had the question "Which of these characters do you wish would appear in the…

Read more >

Hey
I decided to make some changes to the mainpage, since I realized we use the same design since...well, a long time.

So, I hope you guys like the new style. Give us feedback in the comments below, an…


Read more >
See more >
Random Image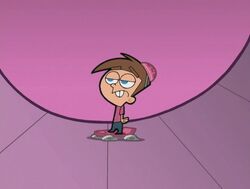 Poll
How much did you enjoy 'A Fairly Odd Summer'?
We are also currently building communities in the following languages: