Look
The look of the doctor's office has light blue walls, white floors white light squares on them and has lots of tools in it.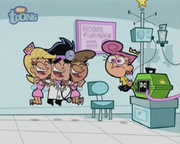 Patients
Workers
Medications and Surgeries
Surgery for 'The Stupid'
Medicine for the Chicken Poofs
The Gland Plan Surgery
Features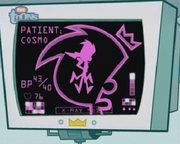 In the episode
Hard Copy
, it is shown to have an X-ray that can show the inside of a fairy (head, stomach, etc.), some very painful and big dissecting tools that are usually used for frogs, and a pool filled with sharks.
See also
References